Here is everything you need to know about Isabel Hernaez, the girlfriend of Carlos Sainz
Isabel Hernaez is best known for being the girlfriend of Formula One racer Carlos Sainz. Though the exact period of their dating is not known, it is rumored that the couple has been dating since 2017, when they were spotted in Formentera on a vacation. The couple is seemingly private about their relationship but can be seen together quite often during races. Hernaez also frequently uploads their pictures together on Instagram.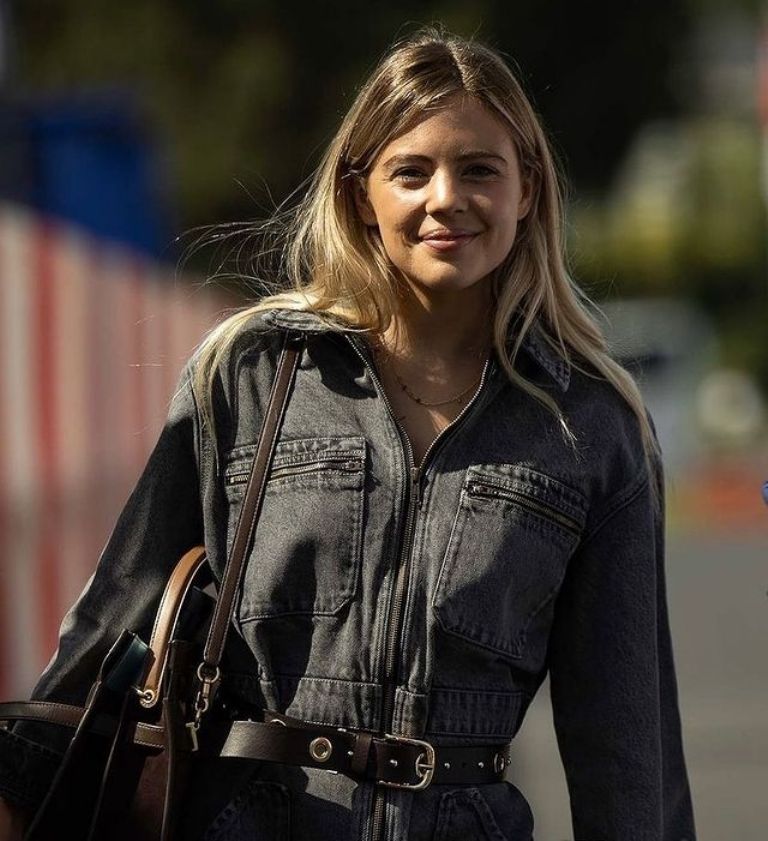 Isabel Hernaez has an Instagram account with 100k followers. Although the couple has not made their relationship official, their photos together are available on Hernaez's Instagram profile.
Isabel Hernaez Personal Life
Isabel Hernaez is a Spanish citizen and resides in the country's capital city of Madrid. Her exact age is not disclosed yet but reports claim that she around 28. She is a journalist by profession. She is a graduate of Bilingual Journalism and she works as a press officer for Scalpers Company and Victoria Collection.
Isabel is very fond of cooking. She uses cooking to destress and connect with herself. She even puts up a few of her creations on a show for the world to see. Her Instagram is updated quite often with her creations. Isabel Hernaez, just like every other girl, loves flowers. The more surprising bit about this woman is that she loves sports as much as she loves her cooking. There is a special place in Isa's heart for F1. She can be frequently seen enjoying the sport from the stands.
Apart from this, there is not a lot of information available on Hernaez. Nothing is known about her family or background whatsoever as of now.
Isabel Hernaez's boyfriend Carlos Sainz
Carlos Sainz is a Spanish racing driver currently competing in Formula One for Scuderia Ferrari. He is the son of Carlos Sainz, a double World Rally Champion, and the nephew of rally driver Antonio Sainz.
Born in Madrid, Sainz began his career in karting. In 2008 he won the Asia-Pacific KF3 title, as well as finishing runner-up in the Spanish Championship. In 2009 he won the prestigious Junior Monaco Kart Cup, and was runner-up in the European KF3 Championship.
Sainz began his F1 career in 2010, after becoming a part of the Red Bull Junior Team 2010. His first experience in a Formula One car came at the young drivers' test at Silverstone Circuit in July 2013, where he drove both the Toro Rosso STR8 and the Red Bull RB9. Sainz confirmed that discussions had taken place with the struggling Caterham team for a race debut during the 2014 season but ultimately no agreement was reached. As a reward for his Formula Renault 3.5 Series title, Sainz drove the Red Bull RB10 in the post-season test after the 2014 Abu Dhabi Grand Prix.
Isabel Hernaez Career and Net Worth
Isabel works as a press officer for Scalpers Company and Victoria Collection. She promotes them using both traditional and modern marketing methods. She regularly works with newspapers, social media, and advertising firms to help her company with its goals. Apart from this, Isa Hernáez also plays the part of a fashion consultant. She regularly works with numerous brands and even models for some of them. This multi-faceted personality isn't shy in front of the camera, and it should have been evident by now.
However, information regarding her overall net worth is not available yet.
FAQs about Isabel Hernaez
(Q) What is Isabel Hernaez's Job?
isabel Hernaez works as a press officer.
(Q) Since when have the two been dating?
The couple are reportedly dating since 2017.
(Q) Is Isabel Hernaez married to Carlos Sainz?
Isabel Hernaez and Carlos Sainz are in a relationship but not married yet.
(Q) What is the net worth of Isabel Hernaez?
Her net worth has not been revealed as of yet.
More Formula One News
Follow our dedicated Formula One page for instant Formula One news and updates