Justin Gaethje is one of the biggest names in the UFC and has a huge net worth too.
Last updated 18-03-2023
Justin Gaethje Facts
| | |
| --- | --- |
| Net Worth (2023) | $4million |
| Last fight earnings | Undisclosed |
| Age | 34 |
| Date of Birth | 13 November, 1988 |
| MMA record | 23-4 |
Justin 'The Highlight' Gaethje is one of the top stars in the UFC Lightweight division. The 31-year-old comes from a wrestling background and was an NCAA Division 1 All-American during his time in college.
Gaethje's career has been built on hard work as his father spent 36 years while working in a Morenci mine.
Gaethje also worked in the mine during his college days but was able to move away to MMA. He won titles in other promotions before getting to the UFC.
After a couple of big losses in the UFC, Gaethje has turned his career around. He is one of the best in the Lightweight division but he is yet to win gold in the promotion.
Justin Gaethje Net worth
Justin Gaethje has a net worth of $4million in the year 2023. Most of this is thanks to his MMA career and he has been paid some big amounts thanks to his performances in the UFC.
While details of his payouts from other promotions like WSOF aren't available all that much, Gaethje has earned a lot in the UFC.
Justin Gaethje Pay Outs
His debut win in the UFC over Michael Johnson earned him $200,000. He was handed a $50,000 bonus in the loss to Eddie Alvarez but further details of his pay outs aren't available.
Gaethje made $110,000 in the loss against Dustin Poirier but then got on a winning streak. Gaethje has won UFC awards in most of his fights and his win over Tony Ferguson earned him an incredible $450,000 after getting both the Fight of the Night and Performance of the Night bonuses.
While Gaethje couldn't get the better of Khabib Nurmagomedov, he did make $440,000.
Justin Gaethje MMA record
Justin Gaethje has a great MMA record with just four losses and 23 wins in his career. The 31-year-old started his MMA career with a bang and won his first 18 fights.
This included winning the WSOF Lightweight title and defending it five times before he moved to the UFC.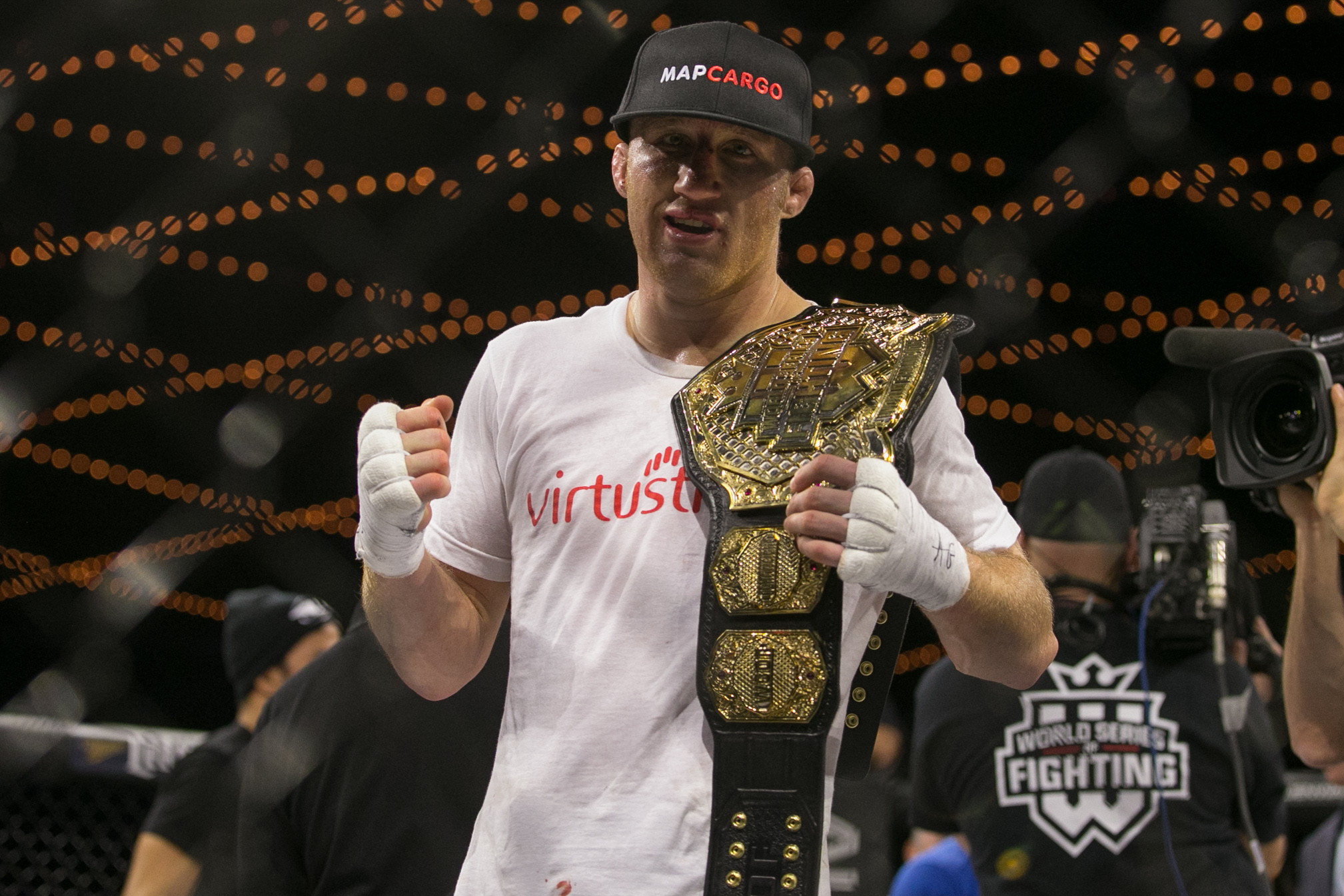 Gaethje, however, lost his second and third fights in the UFC but bounced back impressively. The loss to Dustin Poirier was a huge one for him as he has won the next four fights.
Gaethje has a record of five wins and three losses in the UFC. He fought for the Lightweight title against Khabib Nurmagomedov at UFC 254 but lost out in the Russian's final MMA fight.
However, he bounced back by defeating Michael Chandler at UFC 268 before losing to Charles Oliveira while fighting for the title.
More UFC news
Follow our dedicated UFC page for instant UFC news and updates