Did LeBron James slide into the DMs of rapper Ice Spice? We have all there is to know about it.
The stars of the NBA are some of the most known people on the planet, with thousands of fans following their footsteps every single day. However, that also brings plenty of unwarranted attention to the table which can often invade the privacy of the top basketball players in the world. Therefore, rappers direct messaging other famous people has often been a topic of discussion.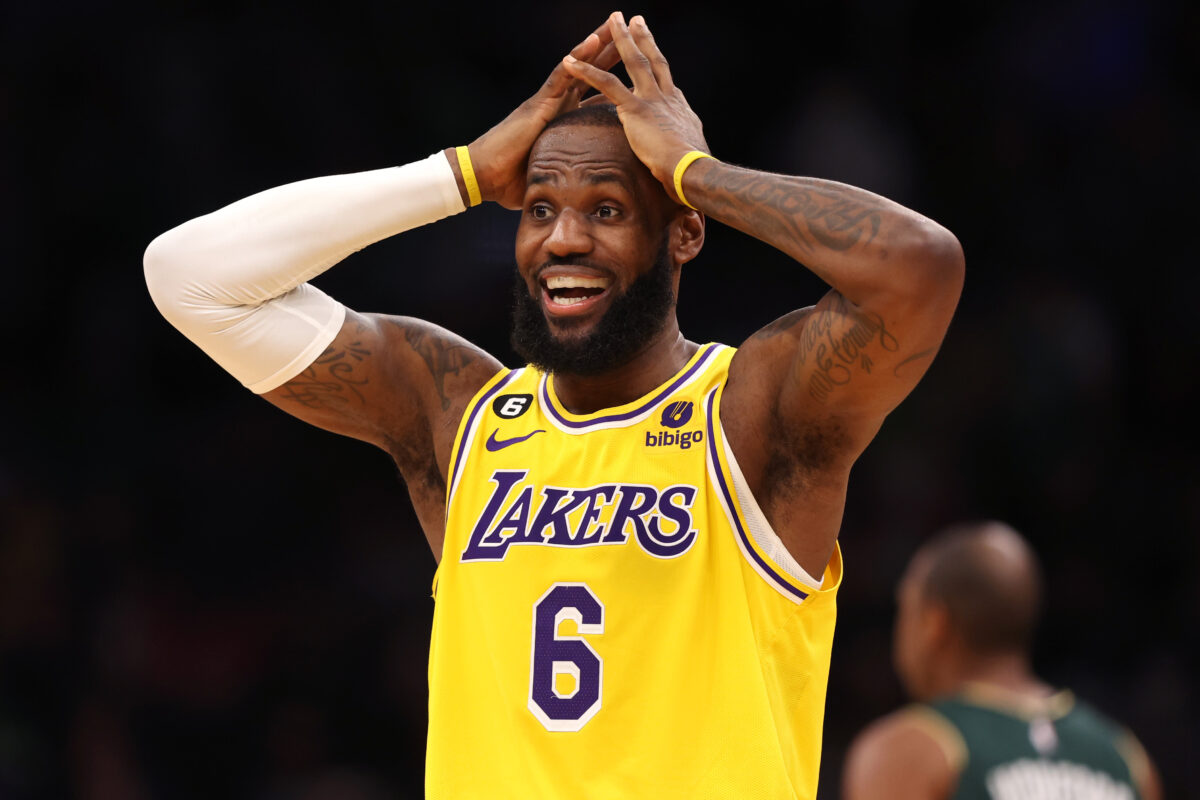 As it turns out, the discussion has a new star-studded name to add to its collection – none other than one of the greatest basketball players of all time LeBron James. The Los Angeles Lakers superstar who has won the NBA Championship as well as the Most Valuable Player (MVP) award four times each is currently in the spotlight – albeit for a very different reason than he's used to.
The NBA legend – who is currently serving time out on the sidelines through a left ankle sprain that has seen him miss the last seven games for the Lakers – is currently in the news because of his alleged texts to rapper Ice Spice. In a screenshot that has since gone viral on social media, the NBA legend is allegedly in the DMs of the upcoming rapper – albeit not in the grandest of style.
Also Read: Is Ice Spice dating LeBron James? Did the NBA star actually slide into rapper's DMs?
What does the screenshot say about the LeBron James-Ice Spice conversation?
In the screenshot that has since gone viral, LeBron is seen trying to woo Ice Spice.
LeBron allegedly texted "Sheesh! You sure looking fine like wine hun! Let me know if you want to be treated like a queen by this" accompanied by a crown emoji. James also added: "just know that on Taco Tuesday, it's not about your taco #bronbronhammer #respectfully" – as many people on the internet shared the tweet.
However, as it turns out, the information is probably incorrect and the screenshot doctored to the best of our knowledge – as it was posted by notorious parody account Buttcrack Sports.
More News:
• Who is Felton Spencer? How did he perform in the NBA and for which team?
• What is the cause of death for Felton Spencer? Which NBA team did he play for?
• Is Ja Morant heading to rehab? Is there any truth to these rumours?