It is a well-known fact to every basketball fanatic that Los Angeles Lakers star Anthony Davis is a true admirer of reigning MVP – Aaron Rodgers. From catching each other perform LIVE in their respective leagues, both these personnel, mentioned, have even credited how they seek inspiration from one another.
Most recently, the 6'10 Power Forward added on this. When the Brow dropped 44 points, 10 rebounds and 4 assists in Lakers' terrific victory over the Bucks, AD was quick to acknowledge how Rodgers played a role by sitting on the courtside seat.
On one hand, where Aaron Rodgers sarcastically told Anthony Davis to 'drop 30 (points) not 40.' The former star was also quick in responding to it, but perhaps with the chivalry he should show to the footballing legend.
Anthony Davis credits Aaron Rodgers
The 8xAll-Star said this after the game, "You guys know how I feel about the Pack and him. So, I saw him before the game. He was like, 'AD, man, I'm going to need 30 tonight'. And then I just saw him [after the game], he said, 'I only said 30. Not 40'. So, it's always good for him to come out and watch the Lakers play, watch me play. He's a fan [of me] just how I'm a fan of his."
To those who are not aware of what Rodgers was doing at the Fiserv Forum, watching Lakers vs Bucks – The reigning as well as four-time MVP was celebrating his 39th birthday at the same game and was treated to a stellar game by Anthony Davis.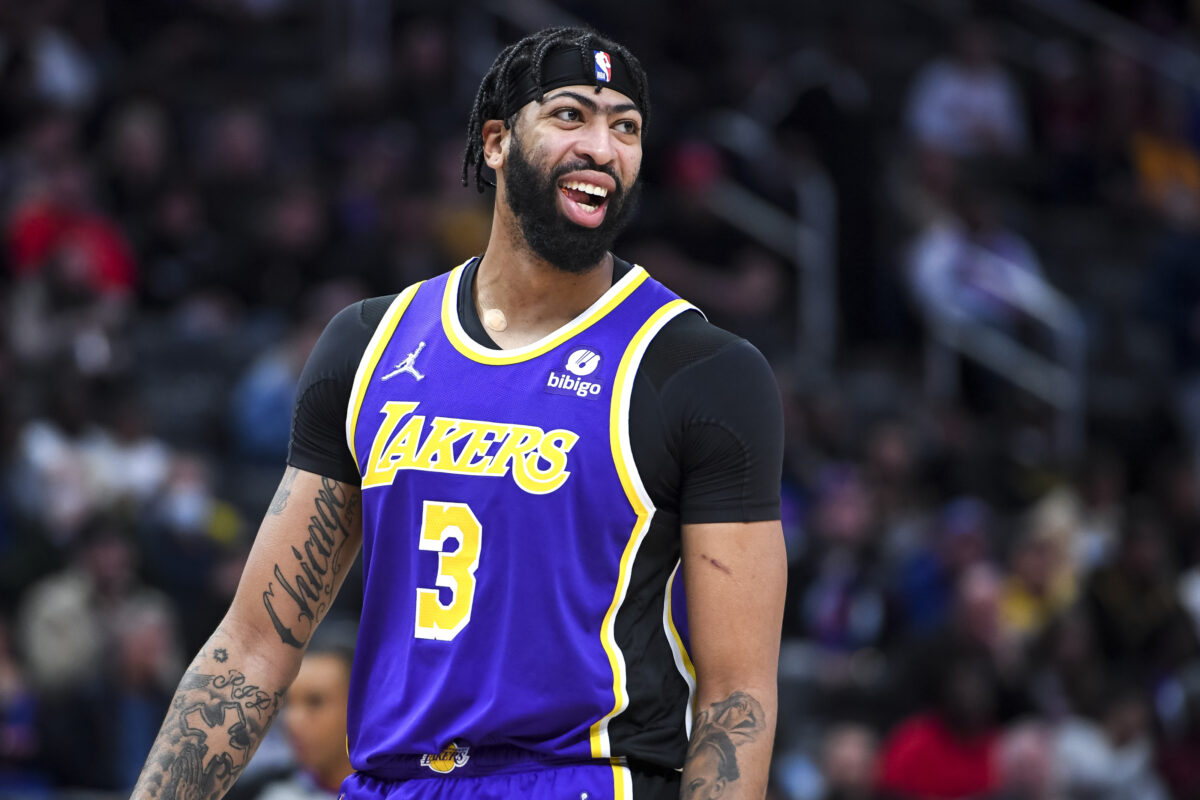 Hopefully even if it is not Rodgers' birthday – Davis could drop such stellar performances to lead his purple and gold side past the victory line.
Also Read: "This is the biggest regular season game in Cincinnati in years"- NFL Analyst is hyped for Cincinnati Bengals vs Kansas City Chiefs in Week 13
Also Read: "I just kind of let my emotions get to me"- Mac Jones opens up after out bursting at the Patriot's sideline during loss to the Bills
Also Read: Ryan Clark labels Ja'Marr Chase as "scariest player wearing a Cincinnati Bengals uniform" ahead of his return from injury against the Chiefs