Looking for the best monsters in Puzzles and Dragons that would let you win your battles? Here is a tier list of all the best characters in Puzzles and Dragons for you.
If you like playing puzzles and dragons then you might know that in order to win the game you have to choose the right characters or monsters in the battle. It is a free match 3 puzzle game with classic monsters and RPG. You have to form a team of monsters to go on the journey of dungeons and challenge enemies in the various dungeons available in the game.
Players are required to move and match colored orbs arranged in a grid. The type of matches the in which they have to choose 6 monsters on the player's team to attack the swamp of enemy monsters.
Thankfully there are many Characters in the game to choose from that you can select and improve according to your gameplay. The character designs are inspired by several religions and mythologies from popular entertainment franchises.
The number and kind of matches determine which of the six monsters on the player's squad engage the onslaught of opposing monsters and how much damage they deal. Gamers will build teams by selecting from the 9000 different creatures that they can find in the game, and they then engage in dungeon battles in which they must solve a tile-matching puzzle to decide the strength of their monsters' assaults against waves of creepy monsters.
Given that there are so many characters on monsters to put on your team and choose from it could be overwhelming to decide which is the right monster to put on your team. Thus to help you choose the best character out of a huge catalog of characters we have listed the best characters shrank in order for you to choose from according to the dungeon you're about to go in and the battle you're about to take on.
Thus let's have a look at the best characters in Puzles and Dragons That you can consider for your battles in the game.
Puzzles and Dragon Tier List
Here is a list of the best characters (monsters) to choose from.
S Tier
This tier has certainly the best characters suitable for any gameplay and mode.
Rosalin
Makeover Royal Oak
School Kio
Makeover Nautilus
Natsuru
A Tier
It could be difficult to get Tier S characters thus Tier A is also good enough for any battle. Obviously, these characters rank comparatively lower than Tier S in the list but are useful too.
Makeover Captain Marvel
Makeover Charcoal Jiro
Philis
Makeover Mikage
Ivercana
Makeover Iron Man
Bride Trailokyavijaya
Makeover Seina
Makeover Shizumaru Hisame
B Tier
These characters are decent enough and can come in handy for basic battles.
Bride Yuri
Branch Guile
Makeover Nadeko Sengoku
Makeover Miya
Zeus (Gancola)
Makeover Tsubasa Hanekawa
C Tier
These characters are not that great but you can use them as a backup. But if you are going for a big fight, it's better if you swap them out.
Ultimate Gol Chaos
Makeover Ryumei
Ultimate Priscilla
Makeover Verl
Phoenix Jean Gray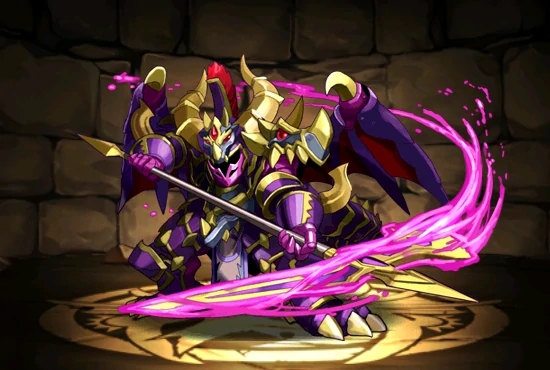 These are all the best characters in Puzzles and Dragon Tier List ranked according to their strength. As it goes the S Tier is the highest amongst all and is undoubtedly suitable for any gameplay with strong combat. So you can keep your eyes sharp to obtain these characteristics. Apart from that you can always go for the next tier of characters which is Tier A which can come in handy if you couldn't get the S Tier characters. Try to acquire these top Tier characters for sure as they will be very helpful to you in any battle. But don't go below that.
Remember that this list is based on our own research and community feedback. We also recommended that you explore the game for yourself and decide which character best suits your game as well.
For more related content check out our dedicated website Gamition.
More E-Sports news:
Follow our dedicated E-Sports page for instant E-Sports news and updates