We know there are terrific anime villains out there, but we have listed the best anime villains of all time in this article. So let's see if you recognize all of them or are yet to witness the power of these Anime villains.
Anime characters stand out for their unique character style, be it fashion, personality, or a particular feature like martial arts or magic that defines them. The specialty of anime is that it depicts fantasy characters in a unique way that stands out from mainstream society. The characters can be differentiated based on their clothing, an object, dual eye color, or even a tiny eye patch which could tell a lot about the character. Anime villains stand out for their strong story arc and how they become an essential part of the storyline by being the antagonist of the plot. So here we bring you a list of the best anime villains.
Best Anime Villains of All Time
LELOUCH
Lelouch from Code Geass is one of the villains who can say you using his charms. So don't fall for it as he may play with your mind wittily He is very smart and uses his power wittily to make things happen how he wants in a tactical way. He possesses the amazing ability to command complete obedience simply by making eye contact with a person. he can even make you his slave just by one eye contact.
LIGHT YAGAMI
Light Yagami is yet another villain who strikes similarity with Lelouch. He is a high school student extremely smart for his age. He possesses a Death Note, which he uses to eliminate criminals from the world. However, things go slightly out of hand as he gets carried away with these powers and gets cocky in his nature. His intention might be to do good for a society that has turned him into a mass murderer.
MEDUSA
Ragyo and Medusa are both elite members of the villain club. No one would have ever imagined this woman to be a witch or the cause of so many issues, but those attending Death's school were truly having a hard time with her working there as a nurse. Her manipulation powers are unbelievable and she could just fool and bring into darkness in no time.
GILGAMESH
Gilgamesh from the Fate series is one character who is a delight to watch given his amazing strength and powers. However, a villain is a villain after all he has the power to call forth any weapon in his Gate of Babylon. He can even destroy the Reality Marble by using Ea, the Sword of Rapture. He is only determined to sort out who is "worthy" of residing on his new planet.
BEAST TITAN
When talking about anime, you cannot certainly miss the celebrated anime of the anime world Attack on titan. If you have watched the anime you would know that it doesn't have a human for an enemy but instead, a giant beast, and yes Beast Titan is one of the most dangerous and strong anime villains out there. All of a sudden, everything you believed you knew about titans was incorrect because this giant could think, talk, and plan.
ZEREF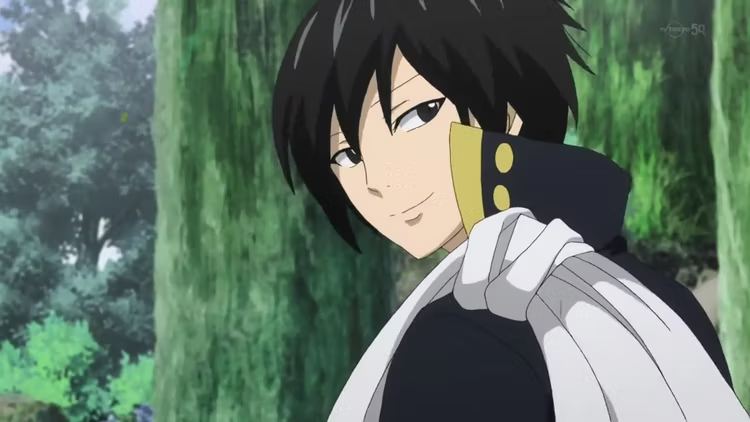 Zeref from Fairy Tale is one cunning villain you will come across. He may look quiet and sweet but deep down he is capable of things you can't think of. He has some awesome, raw power and abilities and has a strong back story that you feel connected to. He uses the Black Arts, and his magic is so strong that he cannot consciously control it, making it challenging for both sides to defeat him.
ALL FOR ONE
All for one from My Hero Academia is yet another villain who is the strongest among all. He has the ability to consume anyone's power even those who are stronger than him since All For One's capabilities are actually stolen oddities that he has made his own, they are almost the complete opposite of All Might's power. He is one of Japan's most formidable villains in the past and the brains behind the League of Villains. Isn't that horrifying?
FRIEZA
If you are talking about anime villains you cannot miss out on Dragon Ball Z villains and here is one Frieza. He's the main antagonist of the series and gives us chills whenever we see him. He was born with strong power for his kind and has an alien look. He seems to get stronger every time he transforms, but in terms of pure, raw power, he's far superior to practically everyone.
KING BRADLEY, WRATH
King Bradley who is a villain in FMA Brotherhood is a compassionate person with witty humor and is a noble leader. But like any villain, he is fast, sharp, and very powerful. He wields a sword with which he is nearly undefeatable. Below his eyepatch lies his Ultimate eye with a tattoo. This eye has psychic abilities and conceals his homunculus status.
These were a few iconic anime villain characters. We are sure there might be other interesting villains out there, but these are certainly the best ones from the lot. If you have not watched any of these anime it's high time you watch it just to witness anime villains in action and see how they are for yourself!
For more related content check out our dedicated website Gamition.
More E-Sports news:
Follow our dedicated E-Sports page for instant E-Sports news and updates