Dude Perfect is one of the best American entertainment Youtube channels. Let us find the net worth of Dude Perfect
Dude Perfect was recently making the headlines as they unveiled their plans to make new headquarters. This American Youtube channel rose to fame thanks to impressive stunts and trick shots on the channel. Let us find out about the net worth of Dude Perfect.
Who is Dude Perfect?
Dude Perfect is an American sports and comedy group that currently has headquarters in Frisco, Texas. The group has one of the most entertaining Youtube channels which collectively features Cody Jones, Garrett Hilbert, Tyler Toney, and twins Cory and Coby Cotton.
They mainly got their breakthrough thanks to some impressive stunts and trick shots on their channel. One of the main reasons behind their success was their collaboration with some of the world's biggest sports stars which made them one of Youtube's biggest earners.
All the members are former high school basketball players and college roommates at Texas A&M University. They boast over 58 million YouTube subscribers on their channel. The group has broken several Guinness World Records, and it is the 21st-most-subscribed channel overall.
Dude Perfect's first video premiered on April 9, 2009, a video of the friends performing trick shots at Toney's ranch. The video received 200,000 YouTube views within one week of its release.
The second video was a boom as it got 18 million views. It was shot at a Christian summer camp called Sky Ranch. the group sponsored a child from Compassion International for every 100,000 views the video got.
After their first two videos went viral, ESPN contacted Dude Perfect and clips from their videos appeared on shows like First Take, SportsNation, Around the Horn, and Pardon the Interruption.
The group also regularly uploads videos of "battles," in which the individual members of Dude Perfect compete against one another in a good-natured game or contest, incorporating different sports and a unique set of rules.
In 2022, the group also announced its own theme park and has been filming videos around it as well.
What is the net worth of Dude Perfect?
According to Celebrity Net Worth, Dude Perfect has a net worth of $50 million. They have an enormous 11.6 million followers on Instagram and over 5 billion viewers on YouTube. Most of their income stems from YouTube ads, brand sponsorships and merchandise sales.
Here's a look at each member of the Dude Perfect team and their net worth:
Tyler "TT" Toney (age 34) has a net worth of $7,200,000.
Cory Cotton (age 36) has a net worth of $7,800,000.
Coby Cotton (age 36) has a net worth of $7,700,000.
Garrett Hilbert (age 36) has a net worth of $9,300,000.
Cody Jones (age 35) has a net worth of $6,800,000.
As a YouTube channel, Dude Perfect reportedly makes $175,000 per month. Each of the guys distributes their earnings equally and gets to take home around $25,000 per month for their part. However, with collaborations and other merchandise sales, their earnings and revenue skyrocket.
Dude Perfect has been featured on ESPN's E:60, First Take, Pardon the Interruption, Around the Horn, and SportsNation. They introduced a Panda mascot who appears at Texas A&M basketball games.
The group released a mobile called Dude Perfect in 2013 and published the book Go Big. Dude Perfect traveled to the UK in 2016 to film a video with stars of the Manchester City, Arsenal, and Chelsea football clubs.
They also have a television series "The Dude Perfect Show" which started airing in 2016 on the CMT network. Dude Perfect has also had a series of Face-Off videos featured on the Whistle Sports Network YouTube channel. Dude Perfect created a sketch comedy series called Overtime.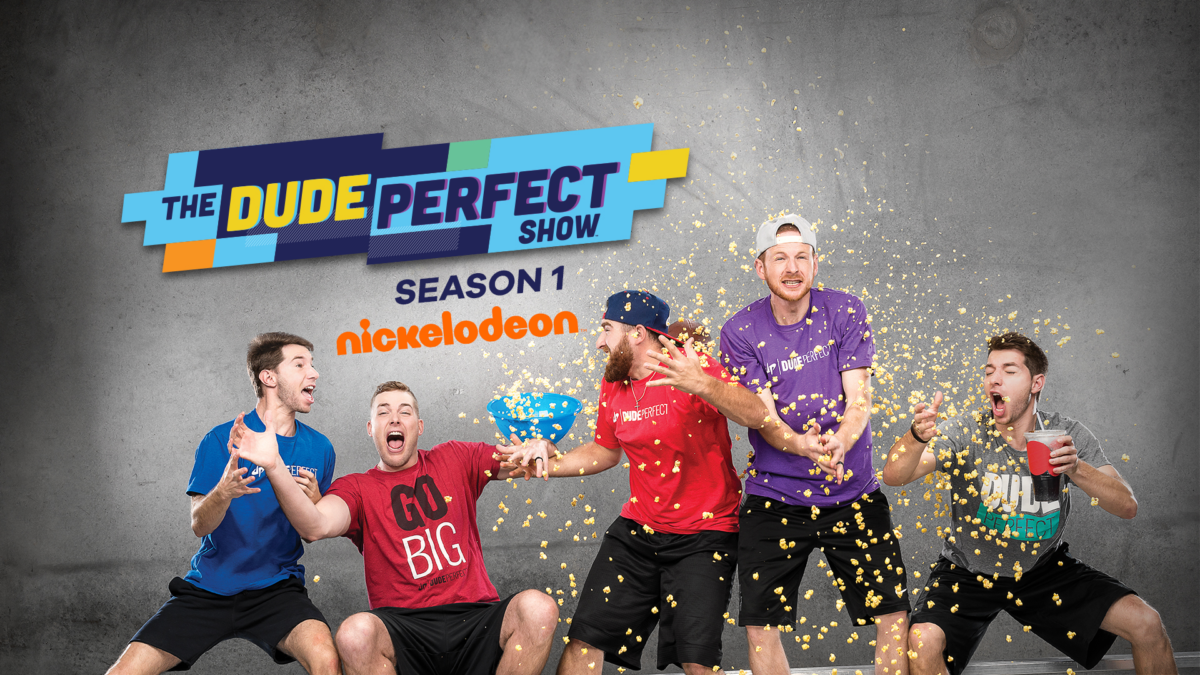 In 2019, Dude Perfect earned more than $20 million from its various endeavors. They earned $25 million in 2020 and $20 million in 2021.
The boys at Dude Perfect are only taking their content to the next level and their growth rate has been off the charts. Most of the group members are Christian while some are Mormon.
More Pop-culture news: